EST 2005 — 872 members strong
Next Meeting:
Monday, 12/16/2019 at 6:30pm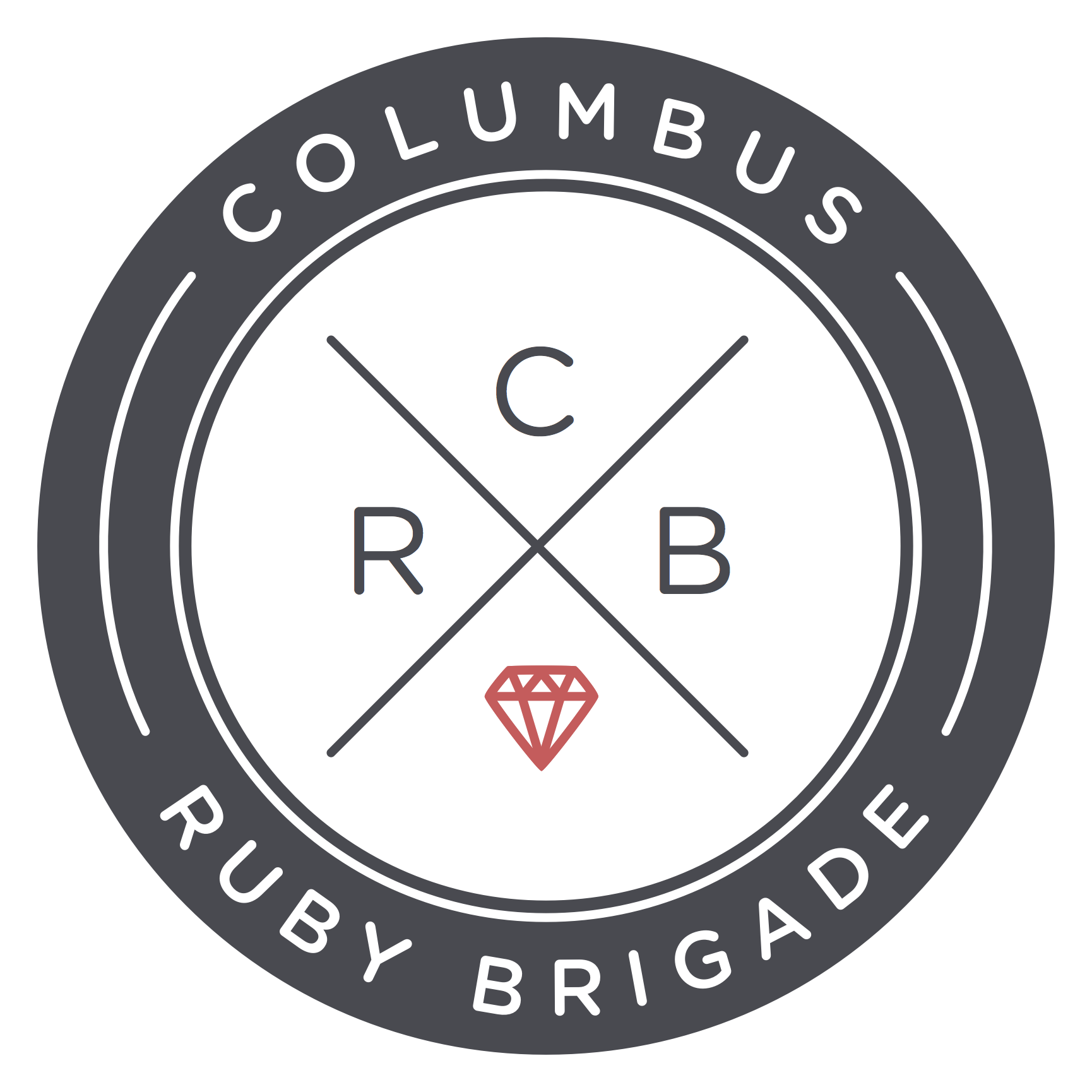 Columbus
Ruby
Brigade
Next Meeting
Monday, 12/16/2019 at 6:30pm
Nothing scheduled, just an informal hangout. Hope to see you at the Columbus Tech Holiday Party too!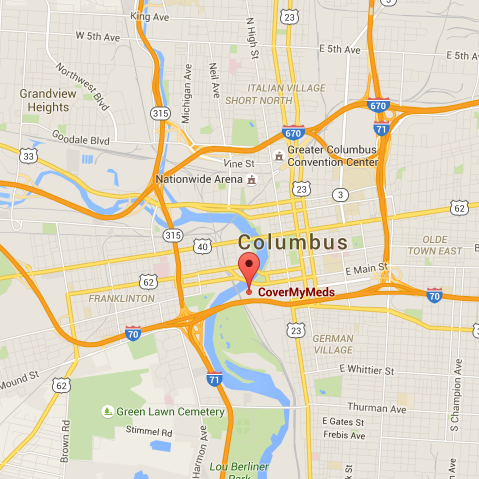 CoverMyMeds
2 Miranova Pl, Columbus, OH 43215
Free parking is available in the Miranova parking garage, located off Mound Street. After 5pm, key cards are not required and parking is open inall spots if it doesn't say "24 Hour Reserve." ("Reserved" is ok). Take a ticket when you enter the garage, bring it with you, and we will put stickers on your ticket to get you out for free.
Take the elevator to 11th floor.
Who? What? Huh?
We are a bunch of professionals, students, and geeks who are excited about Ruby programming language and Rails framework and the joy they have brought back to web development. Our goal is to provide a welcoming environment to speak and share knowledge to all level of programmers who are interested in Ruby, the Rails framework, and professional development.
We give lectures on programming topics
We develop and release Open Source software
We freely provide decades worth of experience
CRB Labs
CRB Labs' goal is to develop and release great Open Source software while also teaching core Ruby and Rails concepts to class participants. By helping us develop our software, contributors gain:
Ruby and Rails experience
Another line item on your resume
How to contribute to any Open Source project
Who's using Ruby?
Have you ever wondered who's using Ruby in Columbus? Want to find Ruby developers who want to work at your company? Want to get your company on the list? Put in a Pull Request here!